Adam Weiner has been practicing law in Oregon since May 1998.
After successfully spending many years representing individuals in different types of litigation in state and federal court, Adam decided to open his own law practice in the summer of 2009 primarily focusing on representing individuals and small businesses in Chapter 7 and Chapter 13 bankruptcies. Since that time, Adam has been providing compassionate and professional legal services to those considering or pursuing a Chapter 7 or Chapter 13 bankruptcy.
In addition to his knowledge, professionalism, compassion, and strong advocacy to help guide individuals regarding their debt issues, Adam truly believes his strength that separates him from the rest is his personal attention to every client (unlike some bankruptcy law firms, Adam does not rely on non-lawyer assistants to meet with potential and/or actual clients).
Ways Adam Weiner can advocate for you:
Adam Weiner Law Practice Highlights:
Oregon State Bar
(May, 1998)

U.S. District Court, District of Oregon
(April, 1999)

U.S. Court of Appeals for the Ninth Circuit
(October, 2000)

Supreme Court of the U.S.A
(August, 2002)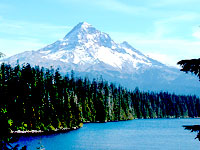 Adam can often times be heard declaring that he's a musician who passionately serves individuals in the Portland, Oregon, area who deserve a knowledgeable, strong, compassionate, and trustworthy lawyer to help guide them through debt and bankruptcy issues and to protect their rights.
Adam can be found exploring Oregon's beautiful nature and tries to maximize the amazing Oregon summers by going on as many hikes as he can in the Gorge and surrounding areas.
Legal Employment
2009 – Present:  Law Offices of Adam M. Weiner (Principal)
2006 – 2009:
Shahri & Weiner (employment litigation)
2004-2005: *
Solicitor and Barrister, Melbourne, Australia
2000 – 2004:
Zakovics Thompson & Ritchey, PC
(FELA/railroad worker injury litigation)
1998 – 2000:
Metropolitan Public Defender Services, Inc.
(indigent defense criminal litigation)
* 2004, I moved to Melbourne, Australia, to explore the possibility of migrating to Australia to work as a solicitor and a barrister. Also did extensive traveling during this period (Australia, Thailand, Fiji). Note: It is important to hire a well-rounded attorney who has much life experience to bring to the table, in addition to legal education and legal experience.
Education and Bar Memberships
1994:
Bachelor of Science in Business Economics
Miami University
1997:
Doctor of Jurisprudence,
University of Oregon School of Law
1998:
Oregon State Bar
1999:
Federal District Court for Oregon
2000;
U.S.A. Ninth Circuit Court of Appeals
2002:
U.S.A. Supreme Court Bar